Ferrous - About Board Of Directors Static Banner
Ferrous - About Board Of Directors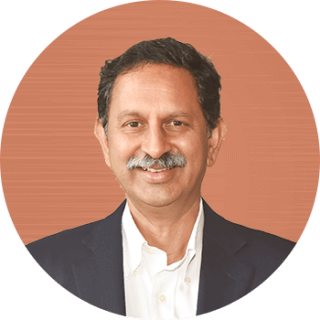 Atul C. Kirloskar
Chairman
Atul Chandrakant Kirloskar began his career with the Kirloskar group in the year 1978. In 1984, he was appointed the Executive Vice President of Kirloskar Oil Engines Limited (KOEL). In 1988, he became the Vice Chairman of KOEL and held the position until 25th July 1998 when he was appointed the Chairman of KOEL. He is a former President of the Maharashtra Chamber of Commerce, Industries and Agriculture (MCCIA), Pune and a past Chairman of CII National Committee of Defence.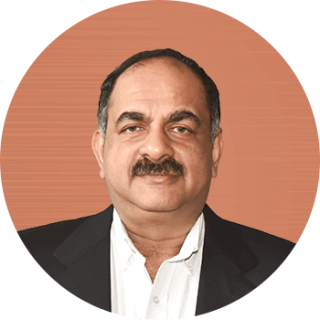 Rahul C. Kirloskar
Vice Chairman
Rahul Kirloskar has been associated with the Kirloskar Group for more than 34 years. In 1993, he was appointed as the MD of Kirloskar Pneumatic, and in 1998 he took over as Chairman. From 2001 to 2012, he became the Director of Exports for Kirloskar Oil Engines, wherein the major areas were expanding export operations for Kirloskar Oil Engines and the entire Kirloskar Group. He founded Kirloskar Chillers and has also been the Chairman of Confederation of Indian Industry (CII) Pune Council as well as Maharashtra State CII Council.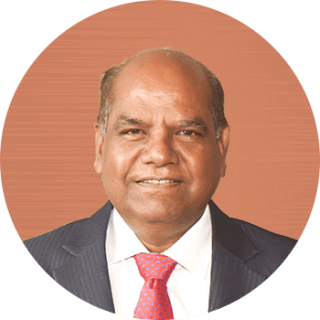 R. V. Gumaste
Managing Director
Ravindranath Venkatesh Gumaste holds a Bachelors degree in Metallurgical Engineering from Karnataka Regional Engineering College, Surathkal. Soon after graduating, he joined Kirloskar Oil Engines Limited in July 1981. Ever since his joining, he has been instrumental in effecting change, implementing systems and quality development in several departments such as Heat Treatment, Metallurgical, Quality Control, etc. In 1993, he joined Kirloskar Ferrous Industries Limited and later rose to become the SBU Chief for the pig iron business in 1998. He was appointed as Executive Director of the Company in 2002 and Managing Director of the Company in 2003.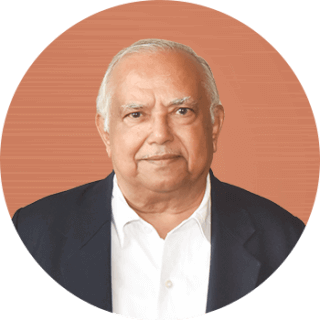 A. N. Alawani
Non Independent Non Executive Director
Anil Narayan Alawani is a Chartered Accountant by profession and has been associated with the Kirloskar Group of Companies since 1977. Prior to his appointment as a Director in Kirloskar Ferrous Industries Limited, he was the Director (Finance) of Kirloskar Oil Engines Limited. His expertise in corporate tax planning and finance has helped the Company in financial restructuring and taxation matters.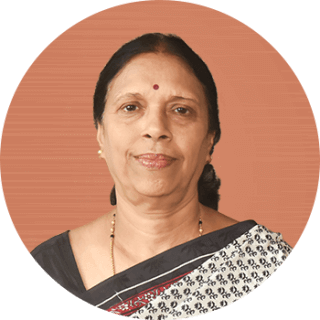 Nalini Venkatesh
Independent Non Executive Director
Nalini Venkatesh is a lawyer by profession and has been a legal consultant since 1987. She has experience in handling both civil and criminal cases in the High Court of Karnataka and other Courts, including Labour and Company Courts. She has represented various corporations, ONGC, Urban Development Authorities, universities and other statutory institutions in matters with respect to the Factories Act, Workmen's Compensation Act, Negotiable Instrument's Act, labour disputes, etc. She has been a Director of the Company since 2014.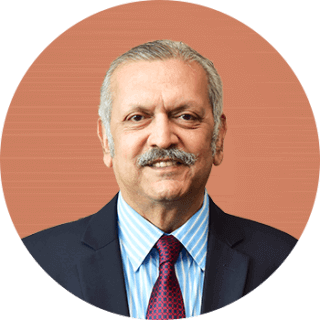 Y. S. Bhave
Independent Director
Yashwant Shripad Bhave has completed his B.Sc. and M. Sc. from Nagpur University and a Master in Public Administration (M.P.A.) from Harvard University, USA. He was the Chairperson of Airports Economic Regulatory Authority of India (AERA) and the Secretary to the Government of India, Ministry of Consumer Affairs, New Delhi. He has more than 40 years of experience in areas of Finance, Industry, Personnel, Infrastructure Development and Integrated Development Cooperation. He was appointed as a Director of the Company in 2017.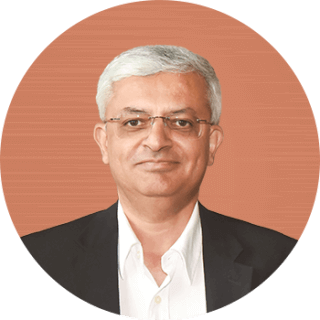 M. R. Chhabria
Non Independent Non Executive Director
Mahesh Ramchand Chhabria holds a Bachelors degree of Commerce from the University of Mumbai and is an Associate Member of the Institute of Chartered Accountants of India. He previously worked at 3i India as a partner in the firm's Growth Capital Group. He was also co-head of investment banking at Enam, one of the leading domestic investment banks in India. He is the Managing Director of Kirloskar Industries Limited and also holds directorships in Kirloskar Oil Engines Limited, Deepak Fertilisers and Petrochemicals Corporation Limited, Kirloskar Proprietary Limited and Enam Asset Management Company Private Limited.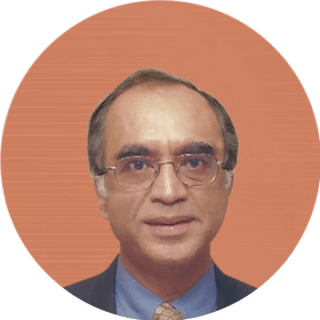 M. V. Kotwal
Independent Non Executive Director
Mr. Madhukar Vinayak Kotwal [B.E. (Mechanical) and Fellow of Indian National Academy of Engineering], aged 72 years, joined Larsen & Toubro Limited (L&T) in 1968 and retired in August 2015 as a Whole-time Director on the Board of Directors of L&T and President (Heavy Engineering) after nearly 47 years of service. He played a leadership role in manufacture of critical equipment and systems for core strategic sectors such as, Nuclear Power, Space Research and Defence and for Refineries, Petrochemicals and Fertilisers covering both Domestic and International Markets. He was responsible for the entire business of Shipbuilding for Naval and Commercial use. He played a vital role in setting up several unique green-field manufacturing facilities across the country for Super-heavy fabrication and shipbuilding, design and engineering of submarines and ships, special steels and heavy forgings, advanced composites, precision manufacturing, strategic electronics and system integration. He was also involved in setting up a Heavy Fabrication facility in Sohar, Oman. He has been a member of a Technology Advisory Group for the International Thermonuclear Experimental Nuclear Fusion project ITER in France, a member of the Vijay Kelkar Committee on Defence, Co-Chair of CII Defence Committee, Chairman of FICCI Defence Committee and Member of the National Aeronautics Advisory Group of Government of India and past Chairman of PPMAI. He was a recipient of the "Business Leader of the Year" award in 2009. Currently, based in Pune, he is on the Governing Council of Indian National Academy of Engineering and the Chairman of its Pune Chapter, a member of Pune International Centre and a Member of the Board for Research in Nuclear Sciences. He is an Independent Director on the Board of Sanghvi Movers Limited and a Director of Nootantra (OPC) Private Limited.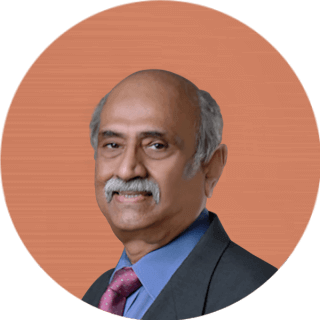 V. M. Varma
Independent Non Executive Director
Mr. Vijaydipak Mukundprasad Varma, aged 69 years, is a Non-Independent Director on the Board of Swaraj Engines Limited since 2009 and the Chairman of Executive Council of Indian Diesel Engine Manufacturers' Association (IDEMA) since 2010. He was Managing Director / President of Kirloskar Proprietary Limited, who owns brands and trademarks used by Kirloskar Group companies and manages, promotes and protects brands and trademarks and licenses these to users. He worked earlier with Kirloskar Oil Engines Limited and held key positions in domestic and export marketing and sales, setting up power plant, heading business to generate and sell power, managing projects in strategy development, process engineering and information technology and was responsible for negotiating, setting up and closing technology transfers and joint ventures and acquisitions of businesses. He graduated in Mechanical Engineering from the College of Engineering (COEP), Pune.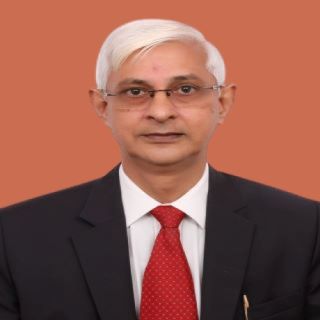 S. Venkataramani
Independent Non Executive Director
Mr. Venkataramani Sathya Moorthy, aged 59 years, is a graduate in science and a fellow chartered accountant by profession. He has been in practice of Indirect taxes for more than 25 years in the areas of advisory, assessments, appeals, representation before the tribunals, enforcement authorities, etc. He was associated with the partnership firm 'Singhvi, Dev & Unni', Chartered Accountants in various capacities such as employee, partner and advisor for around 30 years and is now in independent practice since January 2020. He is associated as a member of various committees constituted by trade bodies, professional associations, chambers of commerce, the Institute of Chartered Accountants of India, etc. He is a regular speaker as well as a faculty in the areas of sales tax, value added tax and GST at the State and National level. He has co-authored few books in the subjects of VAT and GST. He is a Director of Sundial Systems Private Limited.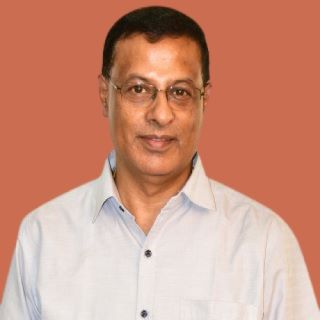 R. S. Srivatsan
Executive Director (Finance) and Chief Financial Officer
Mr. Raviprakasha Srinivasa Srivatsan, aged 59 years, holds a Bachelors degree of Commerce and is an Associate Member of the Institute of Chartered Accountants of India. He has more than 37 years of experience in the fields of accounting, taxation and corporate finance. He has previously worked as a Senior Manager, Finance, at Vasavadatta Cement (Unit of Kesoram Industries Limited). He has been awarded the Best CFO Award twice in the 'Auto in Small Cap' category during the year 2019 and 2021 by the Dalal Street Investment Journal and once by Yes Bank and BW Businessworld in the year 2017.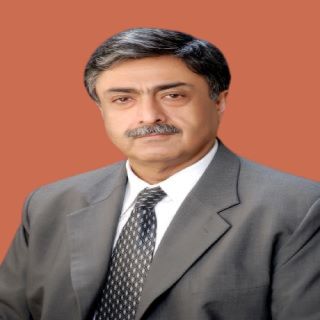 Pravir Kumar Vohra
Independent Non Executive Director
Mr. Pravir Kumar Vohra, aged 68 years, is a postgraduate in Economics from St. Stephen's College, University of Delhi and a Certified Associate of the Indian Institute of Bankers. He began his career in banking with State Bank of India where he worked for over 23 years. He held various senior level positions in business as well as technology within the bank, both in India and abroad. In January 2000, Mr. Pravir Kumar Vohra moved to the ICICI Bank group where he headed a number of functions like the Retail Technology Group and Technology Management Group. In these capacities, he oversaw the deployment of technology across ICICI Bank's domestic and international operations and was instrumental in creating a future-ready, platform independent & scalable infrastructure. From the year 2005 to 2012, he was the President and Group CTO at ICICI Bank. Post his retirement from ICICI Bank in the year 2012, he mentored start-ups in the payments space and more recently, completed a two year assignment to set up the Tech and Ops function at New Development Bank, Shanghai. He also continues to serve on the Technology Advisory Committees of organizations like the Bombay Stock Exchange, NCDEX, Indian Clearing Corporation, SEBI, NPCI and Power Exchange India, etc. He is passionate about leveraging the power of available and emerging technologies to solve real life business issues, improve operating efficiency, design new products and processes that would touch the lives of the Indian people. He is a Director on the Board of Directors of Thomas Cook (India) Limited, IDFC First Bank Limited, National Commodities Management Services Limited, Sterling Holiday Resorts Limited and New Age Markets in Electricity Private Limited.